4" Slate Coasters, 20 pcs./Case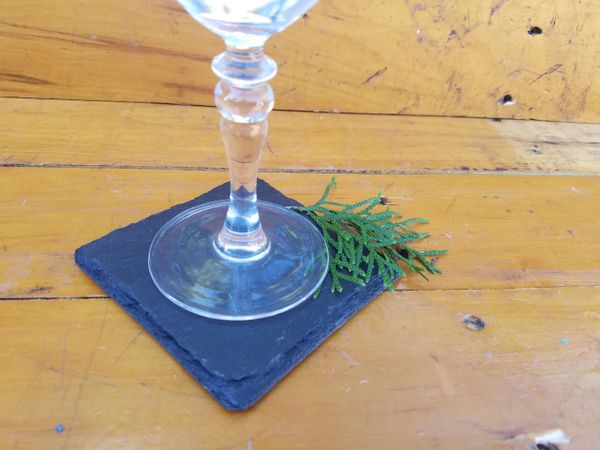 4" square coasters (dimensions will vary slate to slate), hand cut, roughly 3/16" to 1/4"+ thick.  These coasters can have either a square cut edge which is then sanded to remove sharp corners or they can have a cleft (chipped) edge.  Some are unfinished and considered in their "raw" condition.  Others are lacquered and ready to engrave with your laser or print directly to them with your UV printer.
THIS IS A NATURAL PRODUCT AND ONE SHOULD EXPECT GREAT VARIATIONS PIECE TO PIECE.  These come with four foam peel-n-stick feet (per coaster) that you can apply after customization.  We do that to keep these feet from being damaged during shipment.  Please note that there are many differences in thicknesses, textures and appearances in natural slate stone.  No two stones will be alike.  Laser engraved customization is possible at checkout.