Acrylic Plaque with Dan River Reclaimed Flooring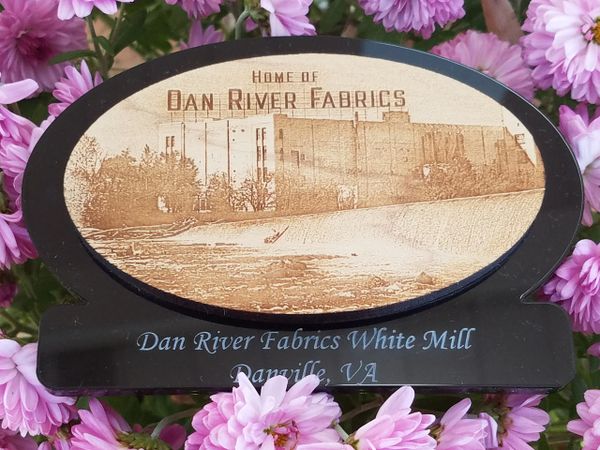 This ornament is made from 150+ yr. old reclaimed antique maple flooring from the historic Dan River textile mill. Photo is a picture of the White Mill facility of the Dan River complex on the Dan River. Certificate of authentication engraved on back to show the source and age of the wood. Comes in a clear top jewelry box for protection when not in use. This ornament is maple only, permanently mounted to a 1/4" thick black acrylic plaque. This plaque comes with a stand to present it. Comes in only the one size shown.
Approximate size is 3" x 5" x 1.75" thick overall.