Gingerbread Man Christmas Ornament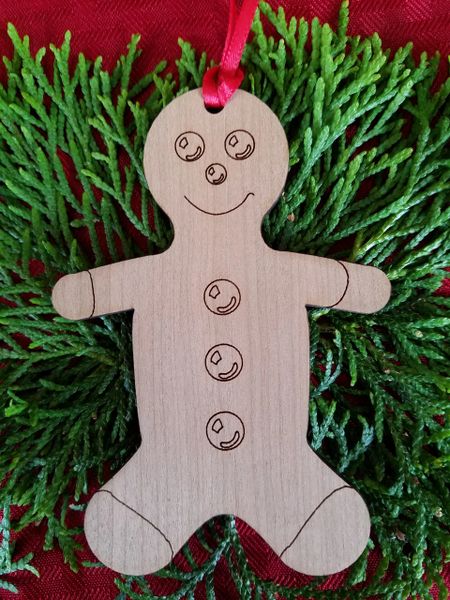 Run, run, run, as fast as you can! You can't catch me, I'm the Gingerbread Man! Here he is in wood and he still looks like he could run away! Whimsical gingerbread man comes in cherry and maple. Item shown is in cherry which is a shade or two darker than maple and shows more wood grain. This is a perfect ornament for Baby's first Christmas engraving or for anyone young or old who loves to decorate at Christmas with gingerbread people!
Can be personalized on front and/or back as space allows.