Manger Scene Ball Cut Out Ornament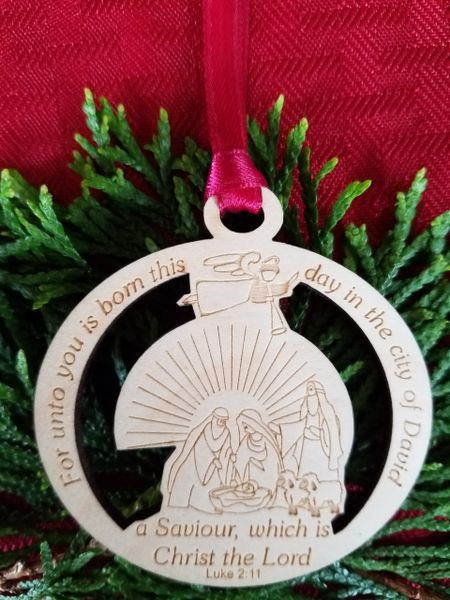 This cut out round manger scene Christmas ornament shows the night of the Savior's birth.  The Scripture reference is from Luke 2:11 and proclaims the coming of our Lord.  This beautiful and poignant ornament comes in cherry and maple wood.  The item on the left is an example of the cherry wood and the item on the right is the example of the lighter maple wood,  Both come with a red satin ribbon to hang on your tree, display in your home, or as a gift to those special loved ones on your Christmas list.
May be custom engraved as space allows.