Manger scene Christmas ornament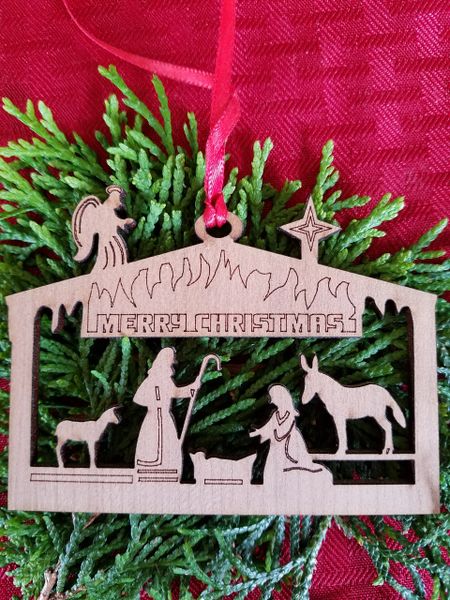 Our shadowbox style manger scene ornament without the sparkle backing for those who just want the 3D effect. Beautiful manger scene tells of Jesus' birth while the animals and angel look on. Perfect for celebrating the true meaning of Christmas.
May choose between maple and cherry wood. Item shown is cherry. Maple will be a shade lighter in color but just as gorgeous!