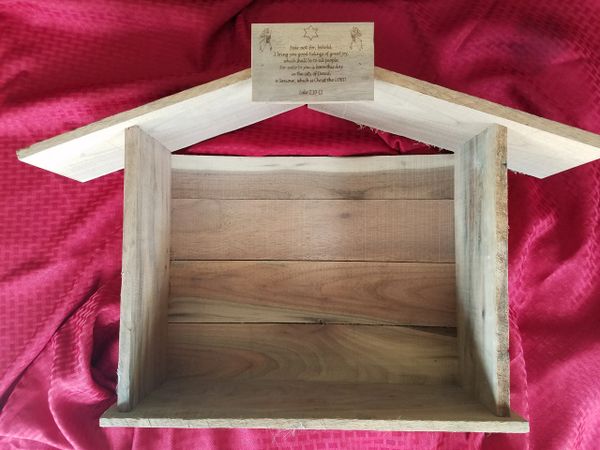 This simple creche is a wonderful beginning for your Christmas display of the birth of Christ.  There is plenty of room for figurines of Mary, Joseph, and the Baby Jesus in the manger.  There is even enough room for a few barn animals if your nativity set includes those also.
The plague at the top has two heralding angels on each upper corner and a star in the middle.  The scripture reference is Luke 2:10-11,
 Fear not: for, behold, I bring you good tidings of great joy;
which shall be to all people,
For unto you is born this day in the city of David, a Saviour, which is Christ the Lord.
Dimensions:
Base: 17" across from outside edge to outside edge.   Inside measures 15" across.
Height: 16.5 " to top of roof 
Depth: 5.5" deep for displaying figurines