Snowflake Ornament Type 3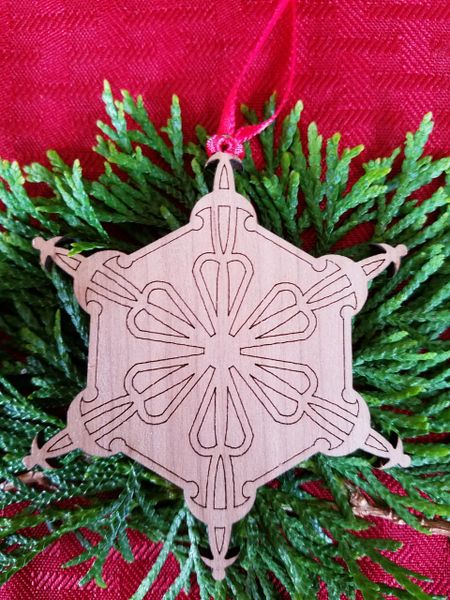 This geometric snowflake Christmas ornament is carefully crafted from either maple or cherry wood and then hand sanded to bring out the beauty of the wood grain. Sample shown is of the cherry wood which is slightly darker than the maple and shows the wood grain more.
The beautiful intricate design is just as unique as each real snowflake that falls. Each snowflake comes with a simple red ribbon to hang in your home for years to come.
Made be custom engraved on back as space allows.