Wise Men Star Christmas Ornament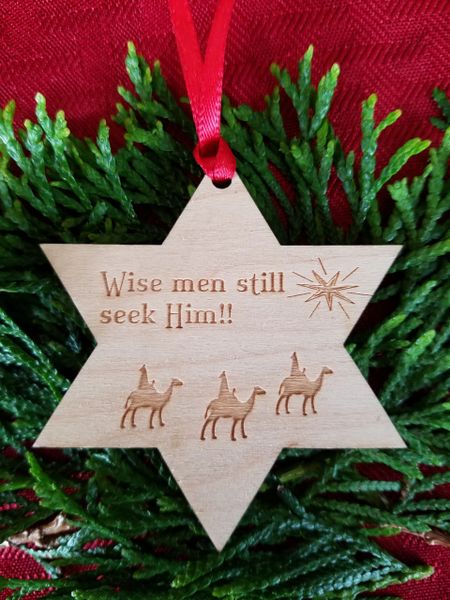 The Star of Bethlehem that led the Wise Men to where Jesus was born! Our star shaped ornament has the silhouettes of the 3 wise men on their camels following the star in the night sky that heralded the birth of Christ. Made from either maple or cherry wood, this is a beautiful ornament to include in your celebration of Christ's birth. The cherry wood has a slightly darker shade and shows more wood grain. The image shown is the maple wood version and both come with a simple red satin ribbon to hang prominently in your home.
May be personalized on back as space allows.