Wood Geometric Snowflake Christmas Ornament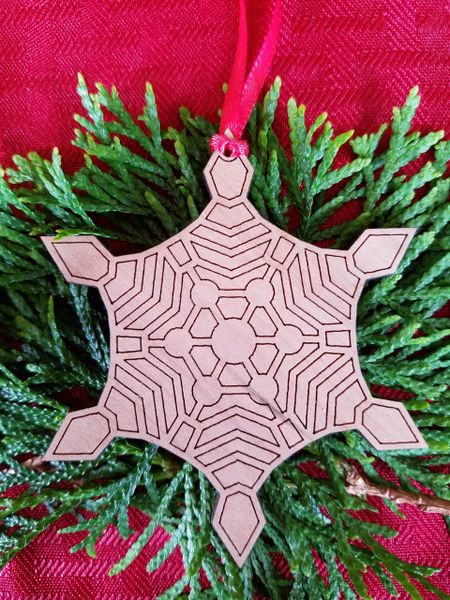 Intricate wood Geometric Snowflake is as unique as the real thing! Each snowflake ornament is carefully crafted and then hand sanded to ensure the beauty of the wood comes through. Each of our snowflake designs are very unique and make a beautiful addition to your Christmas tree or Christmas decorating individually or when you purchase more than one. Each comes in either cherry or maple wood and are ready to hang by a simple satin red ribbon.
May be personalized on the back as space allows.